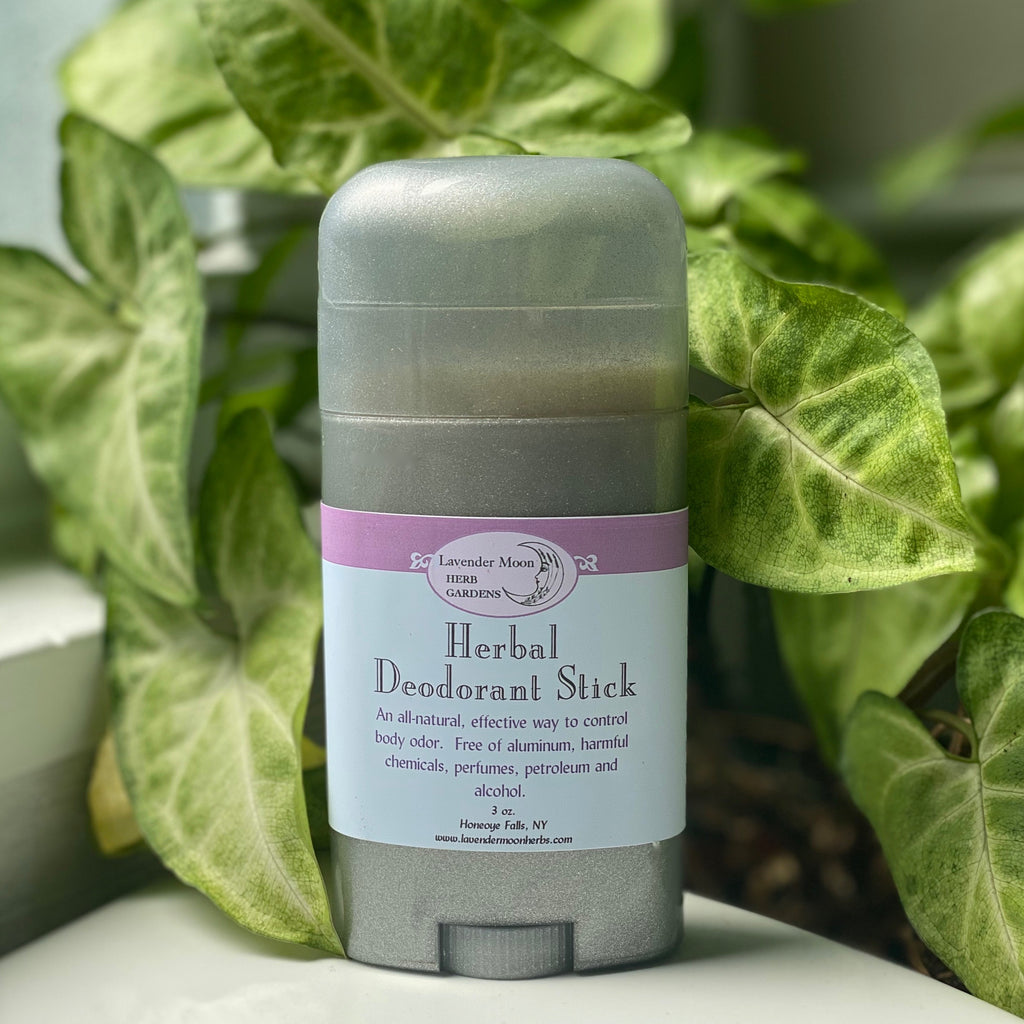 Herbal Deodorant Stick
A solid all natural, effective way to control body odor. Free of aluminum, harsh chemicals, perfumes & petroleum. Pleasant scent for women and men.
ingredients:  organic coconut oil, shea butter, cocoa butter, castor oil, arrowroot powder, sodium bicarbonate, pure essential oils of cedar wood, cypress, rosewood, & palmarosa.
3 oz. plastic tube.