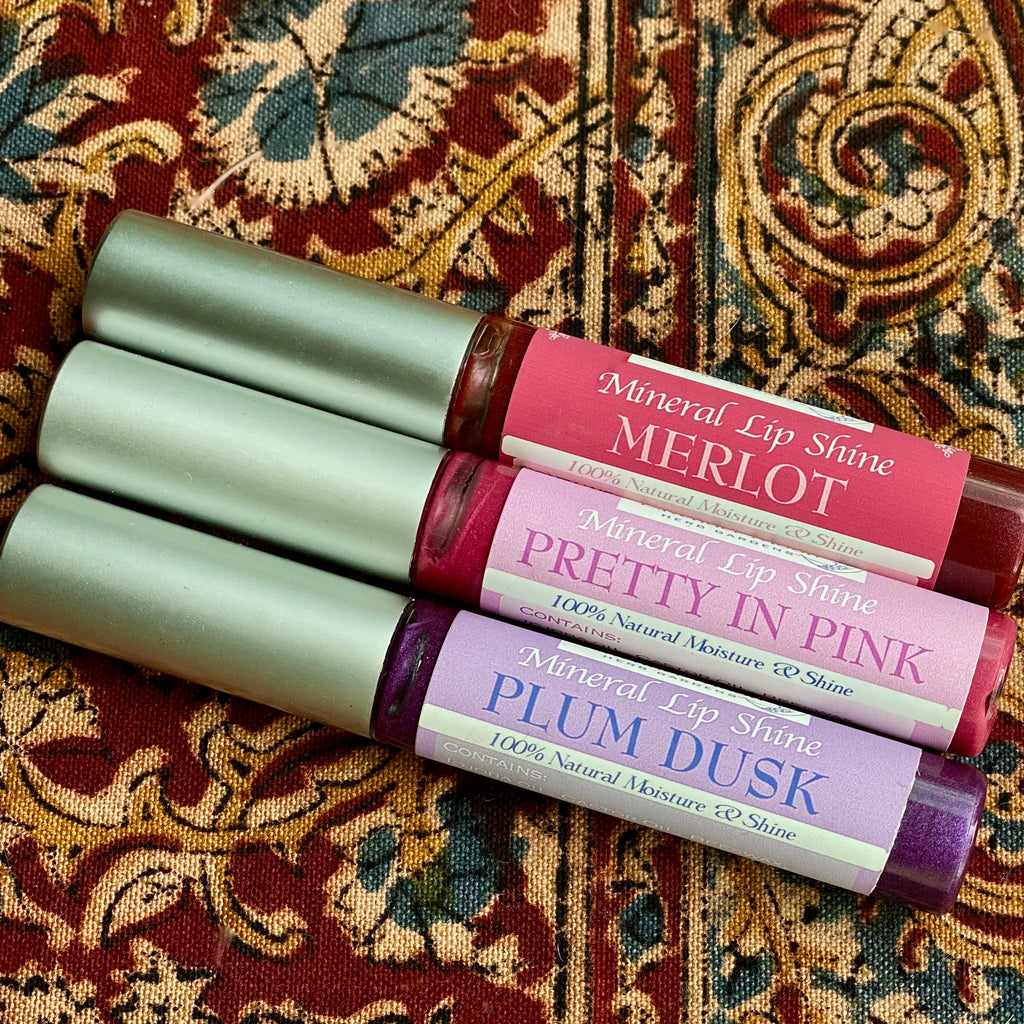 Mineral Lip Shine
A natural, moisturizing gloss without stickiness.  Tinted with mica powders to give just a hint of color.  100% natural moisture & shine. Long lasting!
ingredients:  organic jojoba oil, castor oil, sweet almond oil, beeswax, candela wax, lanolin, mica.
1/4 fl. oz. packaged in clear plastic tube with brushed silver, sponged lip wand.
3 flavors/tints: Plum Dusk (slight deep purple tint), Pretty in Pink (Bright, pearly pink), Merlot (slight warm berry tint).