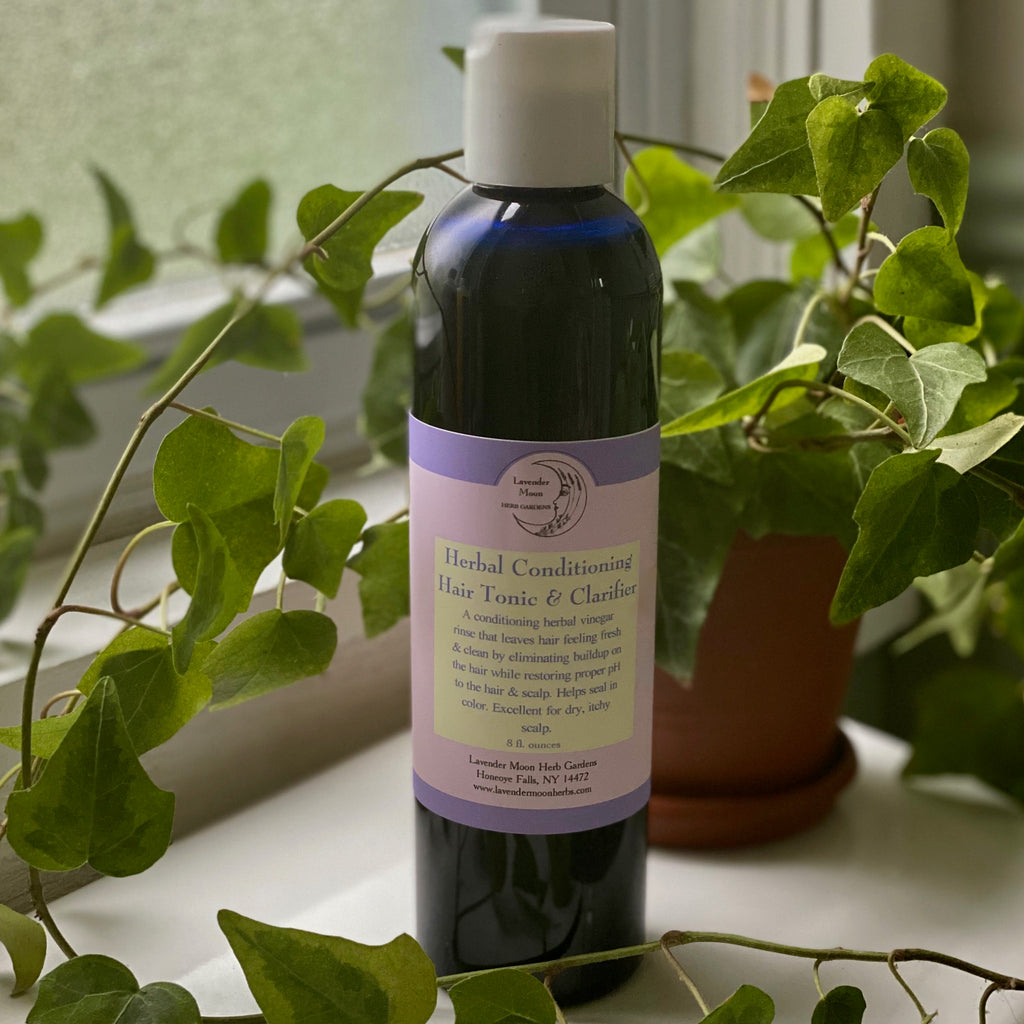 Herbal Conditioning Hair Tonic & Clarifier
A conditioning herbal vinegar rinse that leaves hair feeling fresh & clean by eliminating buildup on the hair while restoring proper pH to the hair & scalp. Helps seal in color. Excellent for dry, itchy scalp and dandruff. Can be used daily for scalp conditioners or weekly as a clarifier.
ingredients:  organic apple cider vinegar with herbal infusions of organic nettles, rosemary & shavegrass,  pure essential oils.
2 oz. or 8 oz. blue plastic bottle with white flip cap.