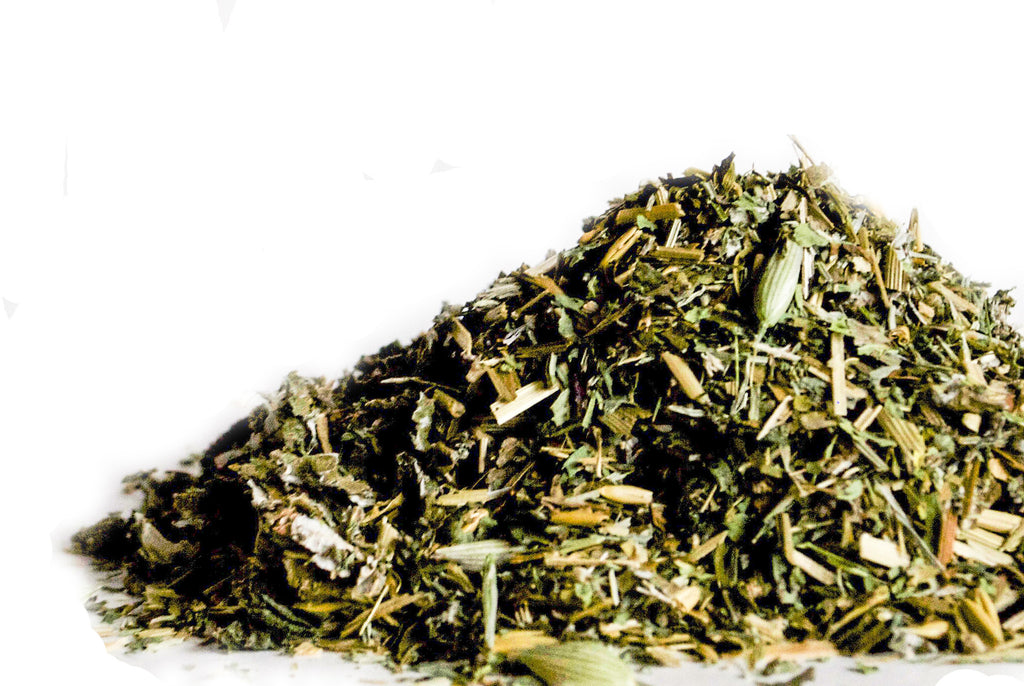 Daily Nourishing Tea
A nourishing blend of herbs traditionally used to provide essential minerals and nutrients in a form easily digested and assimilated by the body.
ingredients:  all organic; oat straw, nettles, red raspberry, alfalfa, peppermint and shavegrass.
3 cups packaged in brown resealable paper bag.
sample size approximately 6 tablespoons.