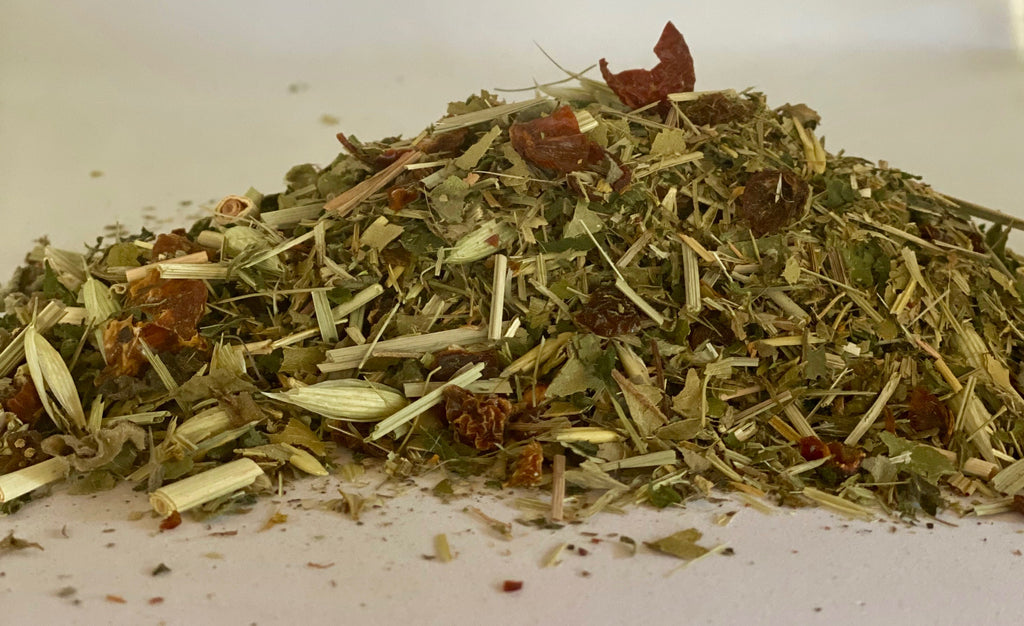 Min- A-Rich Tea
A refreshing, vitamin rich blend of herbs that makes a delicious tea, hot or iced!
ingredients:  all organic: oatstraw, lemongrass, strawberry leaf, nettles, apple mint, alfalfa, horsetail and rosehips.
3 dry cups packaged in kraft paper bag. Typical usage 2 heaping tsp. per cup.
sample size approximately 6 tablespoons.