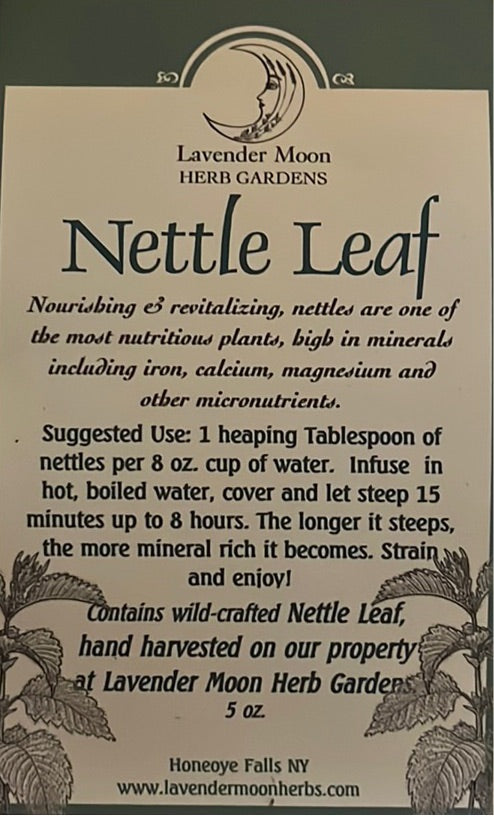 Nettle leaf
Nettle leaf is a very nutritious plant, used both as a food and a beneficial herb. It  is high in minerals  like iron, calcium, magnesium, potassium and more. We harvest  and dry our nettles throughout the spring which can then be used year round to nourish and revitalize the whole body.
Brewed as a tea and infused from 30 minutes to overnight, the longer nettle steeps, the better it works to support the liver, kidneys and the lymphatic system*
*This statement has not been evaluated by the Food and Drug Administration. This product is not intended to diagnose, treat, cure, or prevent any disease.