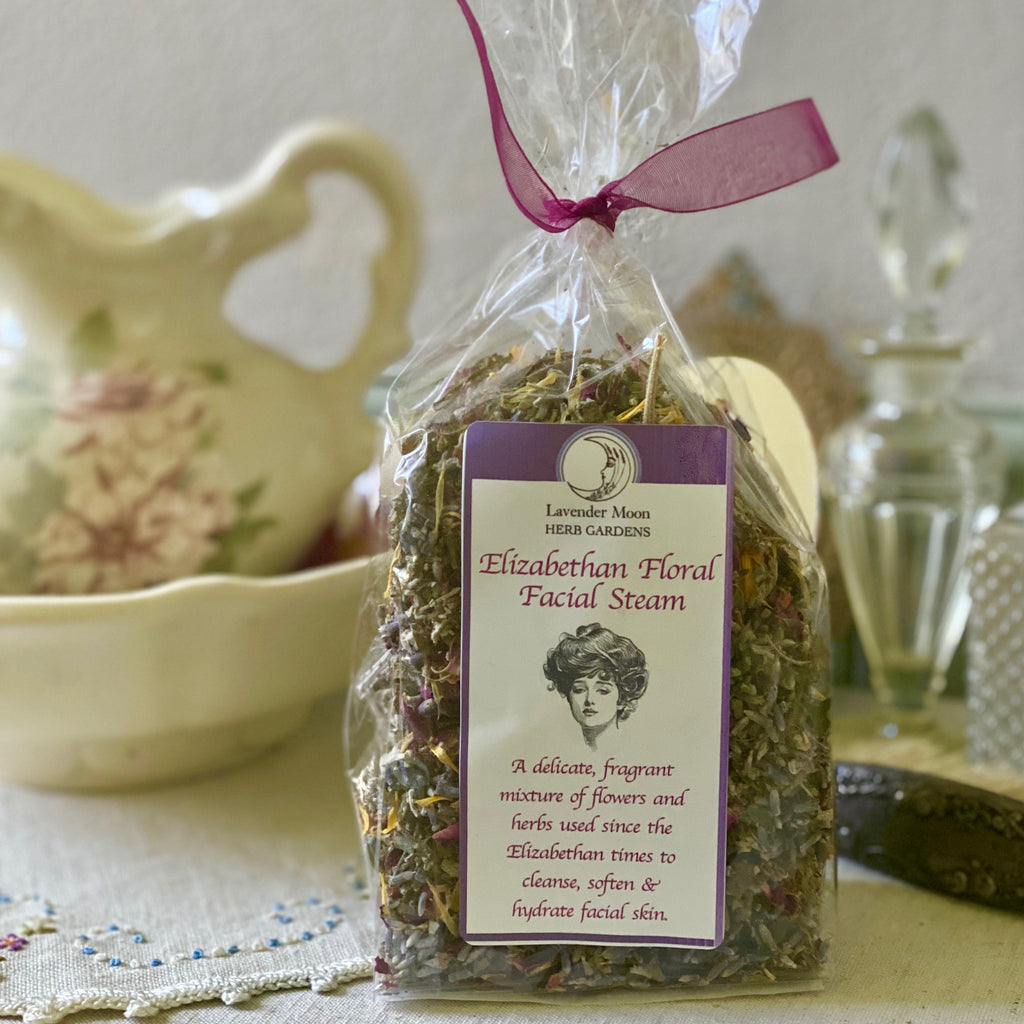 Herbal Floral Facial Steam
Steaming moisturizes the skin and increases circulation. It will help cleanse the skin and unclog pores while carrying fragrant, healing vapors to the skin. A very relaxing and aromatic treat!
ingredients:  organic comfrey leaf, organic lavender blossoms, organic calendula blossoms, organic roses, organic sage & pure essential oils.