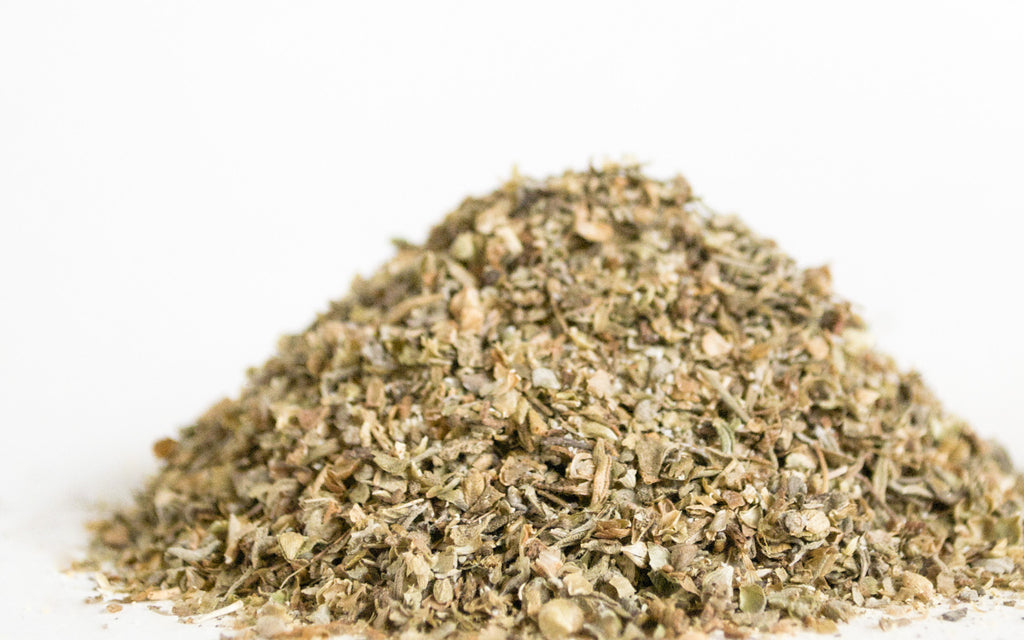 Herb Butter Blend
A delicious herbal blend that can be added to softened butter as a topping for vegetables or garlic bread or can be used alone as a seasoning for chicken, eggs, and soup! This is a favorite served at one of our local restaurants!
ingredients:  all organic; oregano, marjoram, thyme, garlic granules, black pepper.
1.5 oz. plastic zip lock bag with directions.