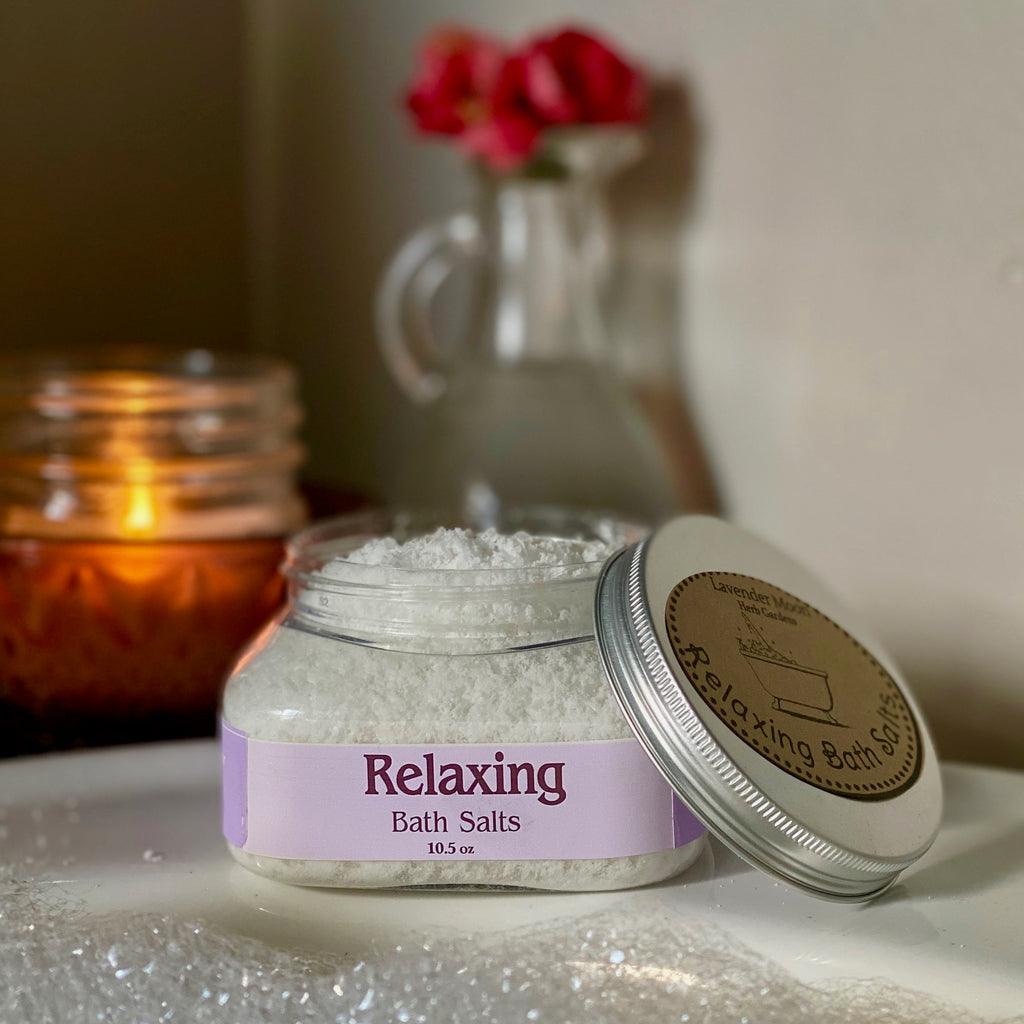 Bath Salts
A therapeutic and fragrant way to soak away stress and strain!
ingredients:  dead sea salts, sodium borate, sodium bicarbonate, kaolin clay, dendritic salt, grape seed oil, pure essential oils.
relaxing bath blend: essential oils of lavender & bergamot make this a very soothing blend, leaving you with a sense of calm and peacefulness.
woodland bath blend:  a deep evergreen scent with pure essential oils including fir and cedar wood, this blend helps to calm, to center and restore clarity.
achy muscle blend: with rejuvenating essential oils such as lemongrass and peppermint, along with the addition of epsom salts, this blend relieves sore achy muscles due to overexertion or from colds and flu.
romantic blend:  a floral scent with essential oils such as ylang ylang and just a touch of spice makes this blend a sensual experience.
winter spice:  a warming scent of sweet orange and spice, perfect for a cozy winter night.