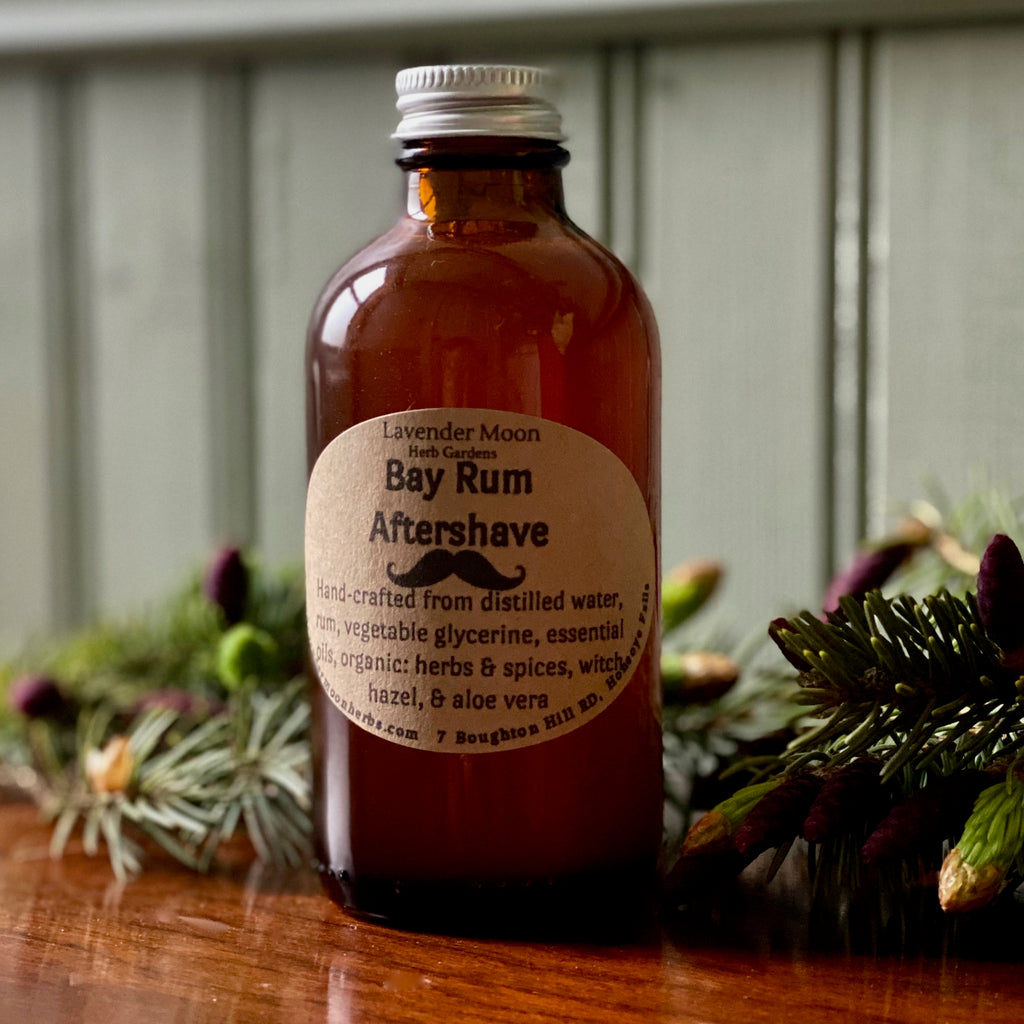 Bay Rum Aftershave & Cologne
An all-natural bay rum aftershave for men. This spicy blend of herbs,spices and essential oils, leaves the skin tightened and toned. It's aroma is enticingly seductive!
ingredients:  water, witch hazel extract, organic aloe vera, rum, organic herbs & spices, vegetable glycerine, pure essential oils.
4 oz. brown glass bottle with screw cap.