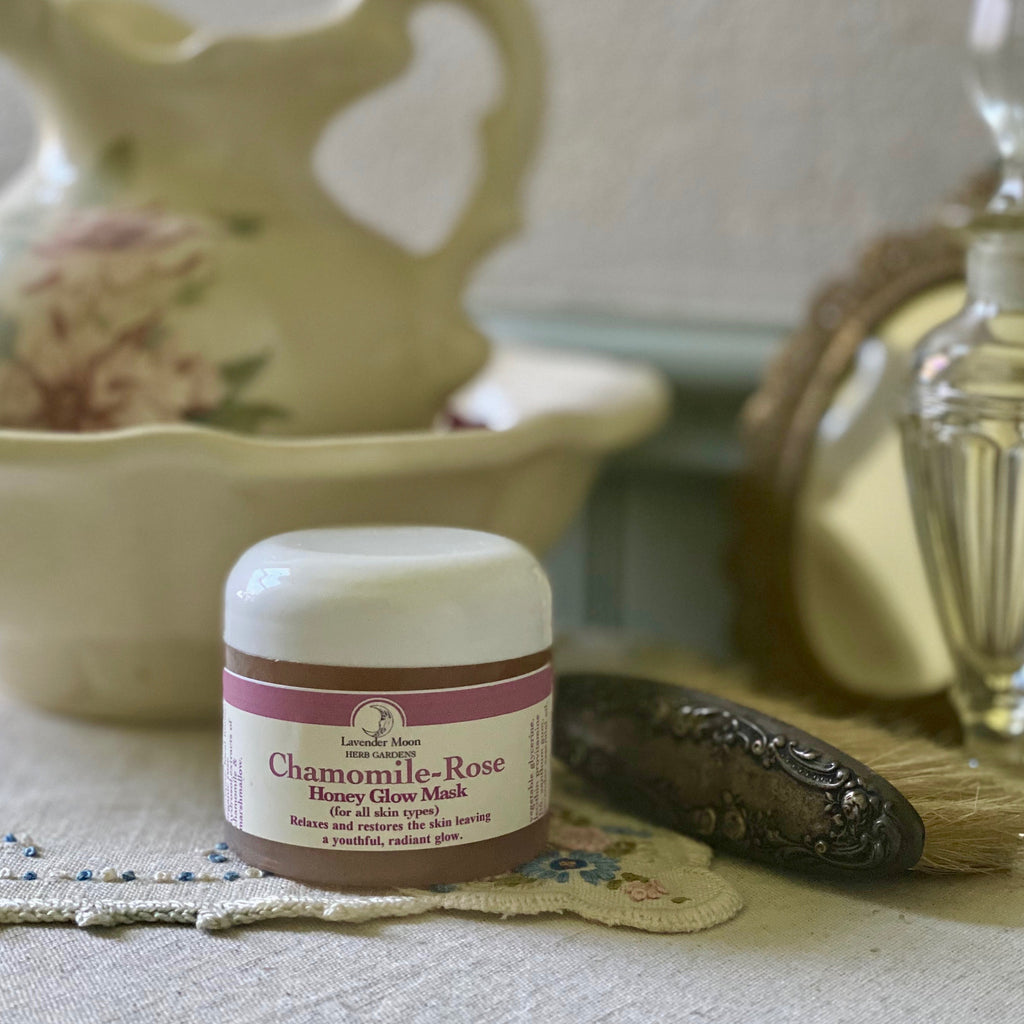 Chamomile Rose Honey Mask
Honey's antioxidant properties rejuvenate the skin along with it's humectant properties that trap & seal in moisture leaving the skin soft & supple with a radiant glow.  Excellent for all skin types.
ingredients:  raw honey, organic rose hydrosol, extracts of organic chamomile & marshmallow, vegetable glycerin, provitamin B5, xanthum gum, pure essential oil of lavender.