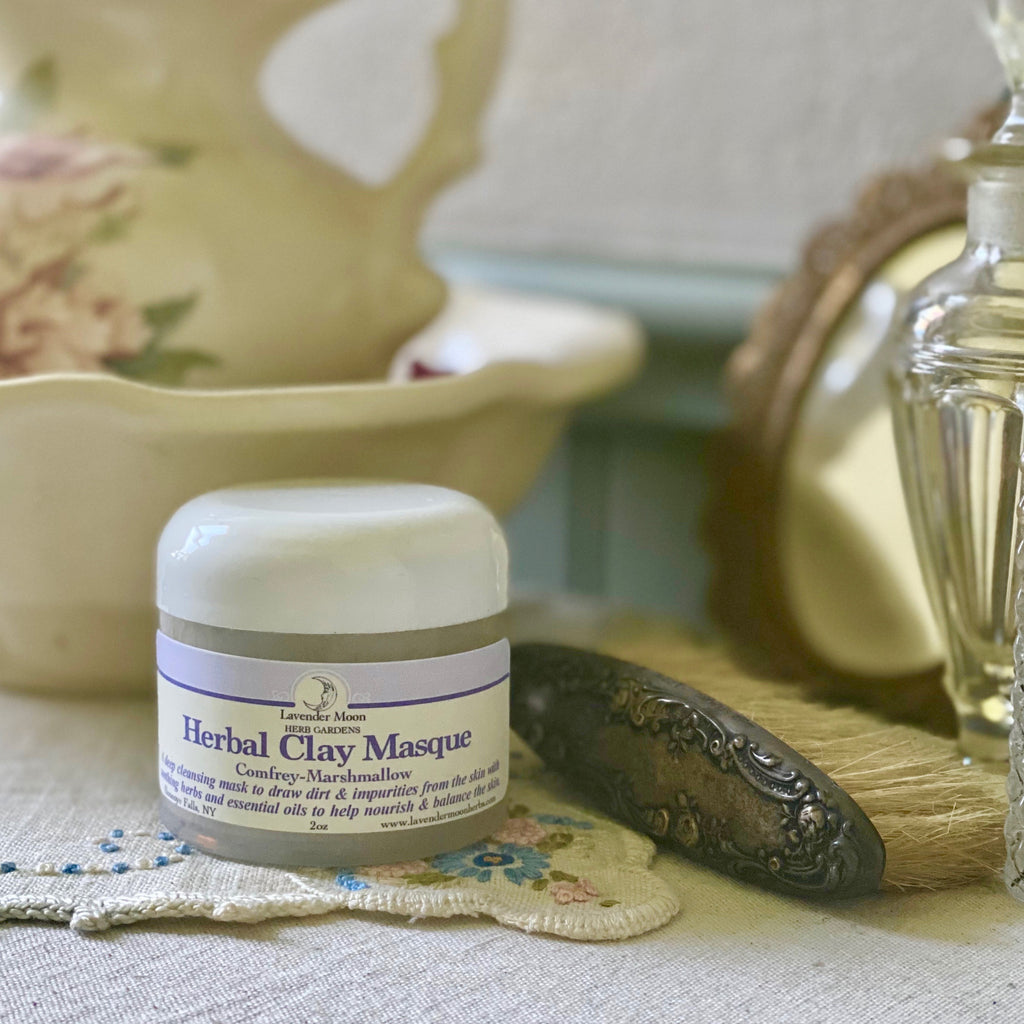 Comfrey-Marshmallow Herbal Clay Mask
A deep cleansing mask to draw dirt and impurities from the skin.  Soothing herbs and essential oils nourish and soften the skin. This mask comes packaged dried, and can be mixed with water, milk, yogurt or honey to create many masks that can be used weekly.
ingredients:  green italian clay, organic comfrey, organic marshmallow leaf, & organic chamomile flowers, pure essential oil of lavender.