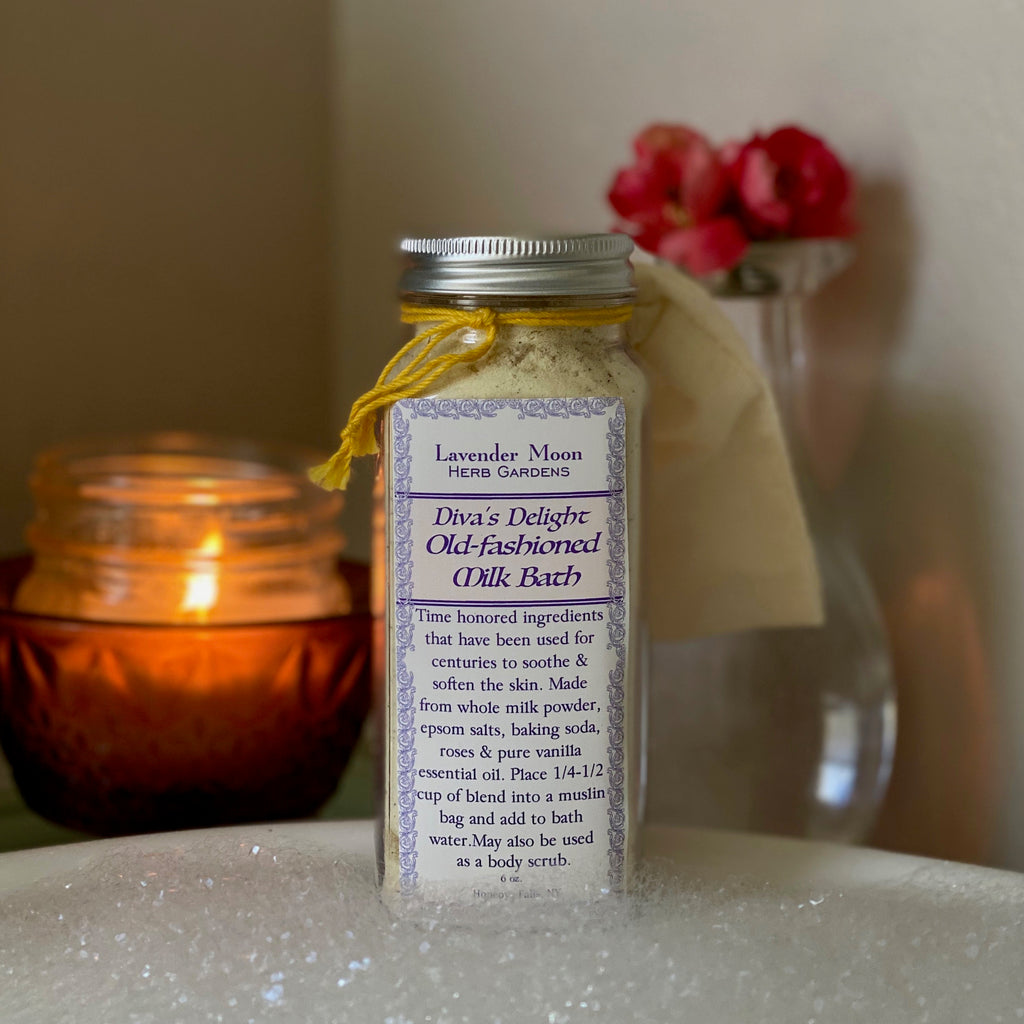 Diva's Delight Milk Bath
Time honored ingredients that have been used for centuries to soothe and soften the skin.
ingredients:  whole milk powder, epsom salts, sodium bicarbonate, organic roses, pure vanilla essential oil.
6 oz. packaged in plastic bottle with muslin bag. May also be used as a body scrub. Not recommended for use on the face.