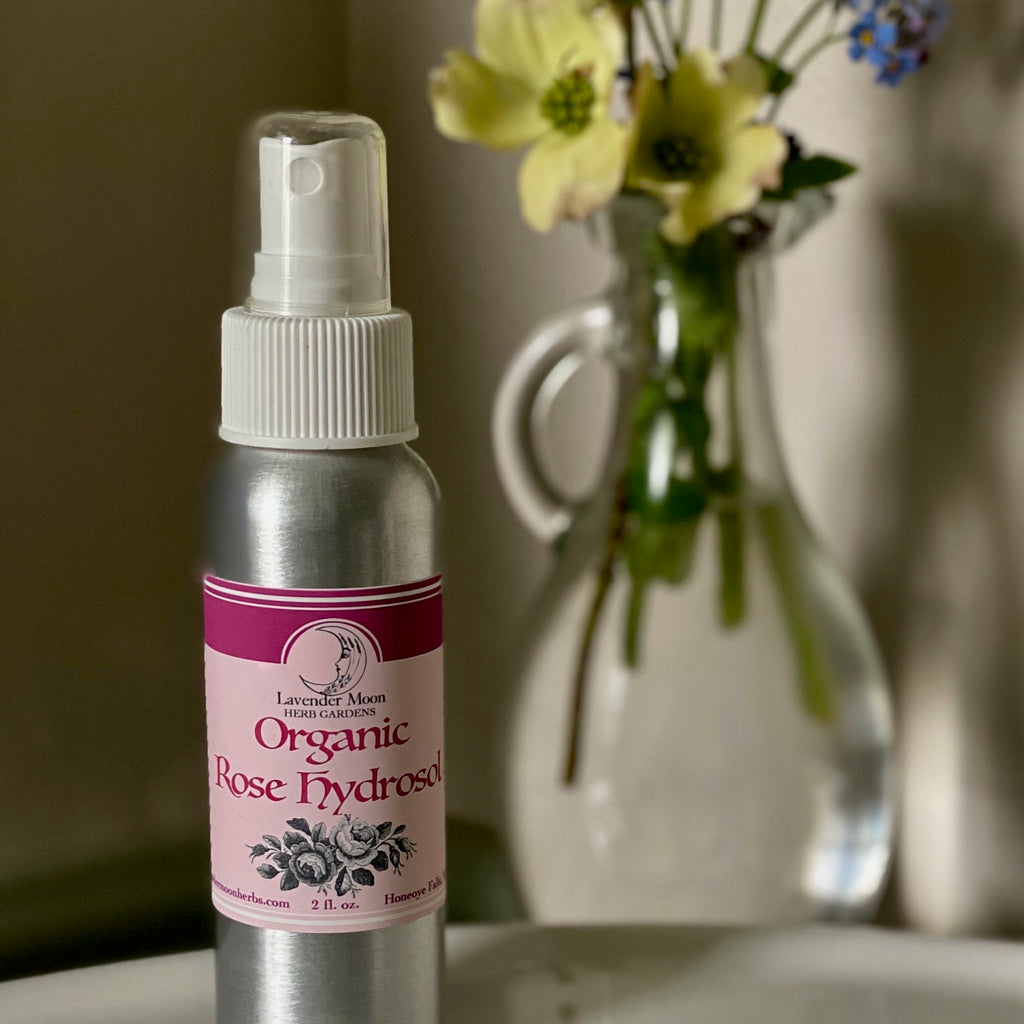 Organic Rose Hydrosol
 Rose hydrosol  is a wonderful toner for all skin types, or a body spritzer. May also be used as an anti-anxiety spray, deodorant, room freshener, and for one of those days when we feel sensual. This is an aphrodisiac with embedded roots dating back thousands of years.
2 oz. metal bottle with spritzer.