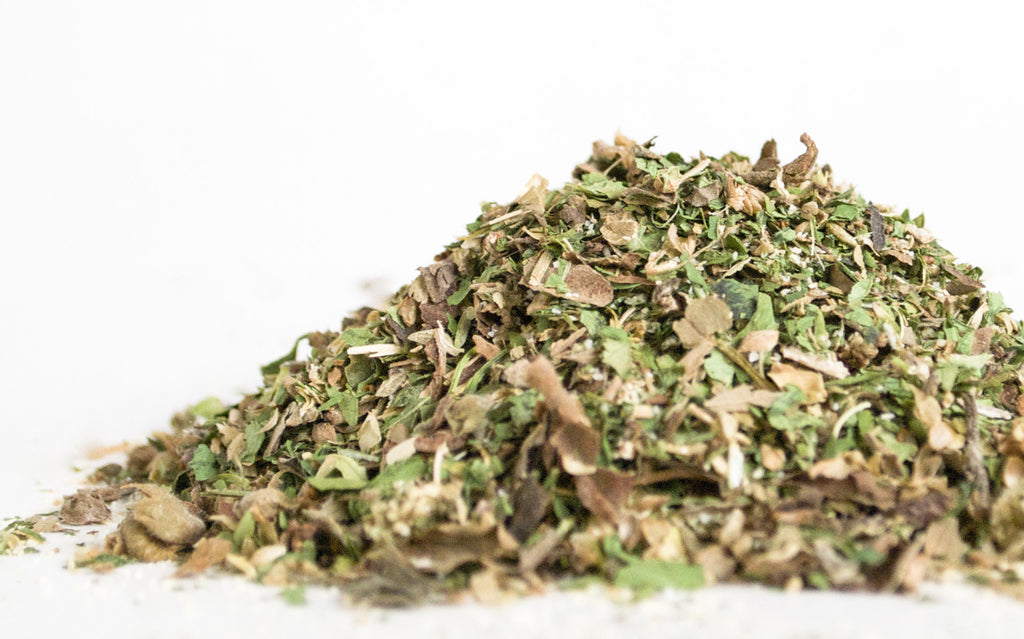 Pasta Herbal Seasoning
Tastes great on almost everything! Add to pastas, spread on tomato halves and broil, mix with oil and vinegar for an instant salad dressing, mix with bread crumbs and use as a filling for chicken or stuffed mushrooms or add to melted butter to make a delicious pasta topping.
ingredients:  all organic;  basil, parsley,oregano, garlic granules, black pepper.
1.5 oz. packaged in plastic jar with screw cap.