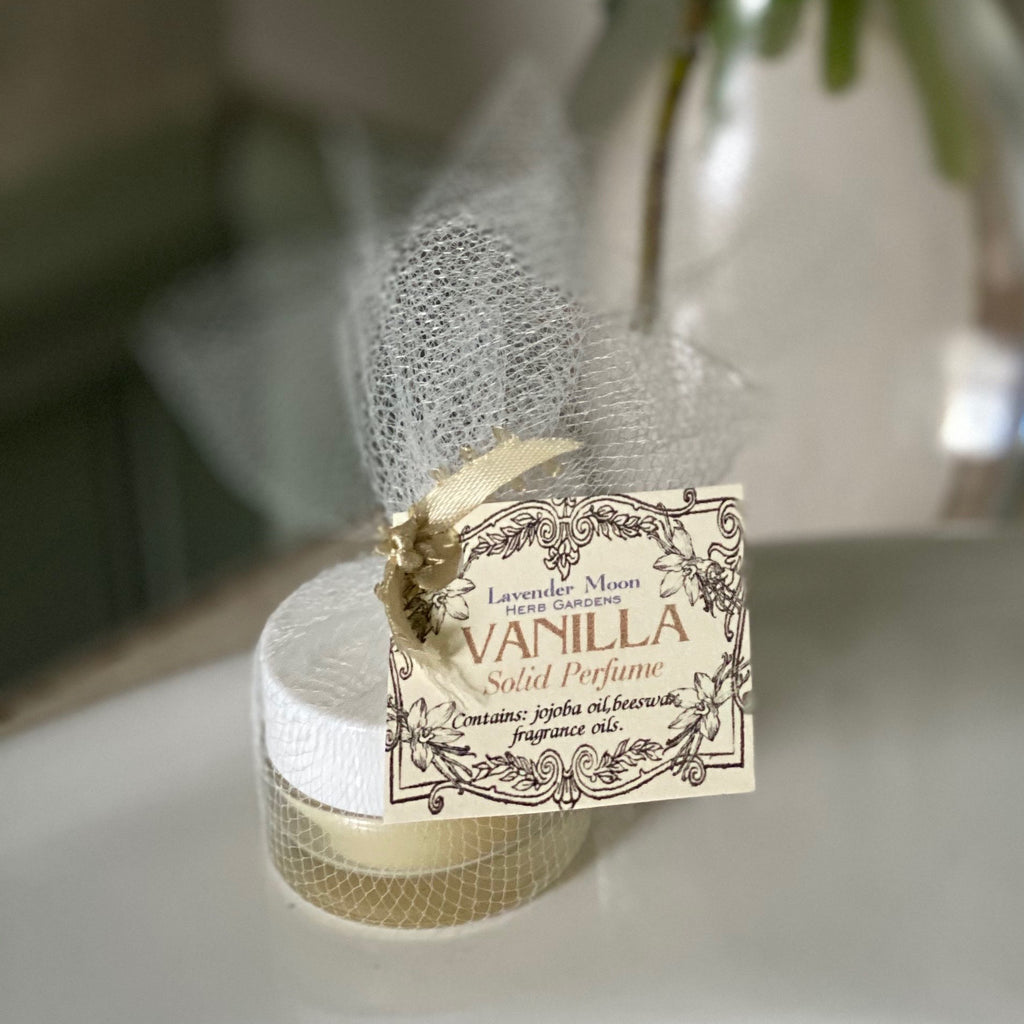 Solid Perfume
Our solid perfumes easily melt into the skin and are easy to carry on the go!  The Victoriana scent has a rich, floral smell with hints of rose and jasmine. The Vanilla scent is warm and intoxicating!
ingredients: organic jojoba oil, beeswax, fragrance and/or pure essential oils.
1/4 oz. glass jar with white plastic top.