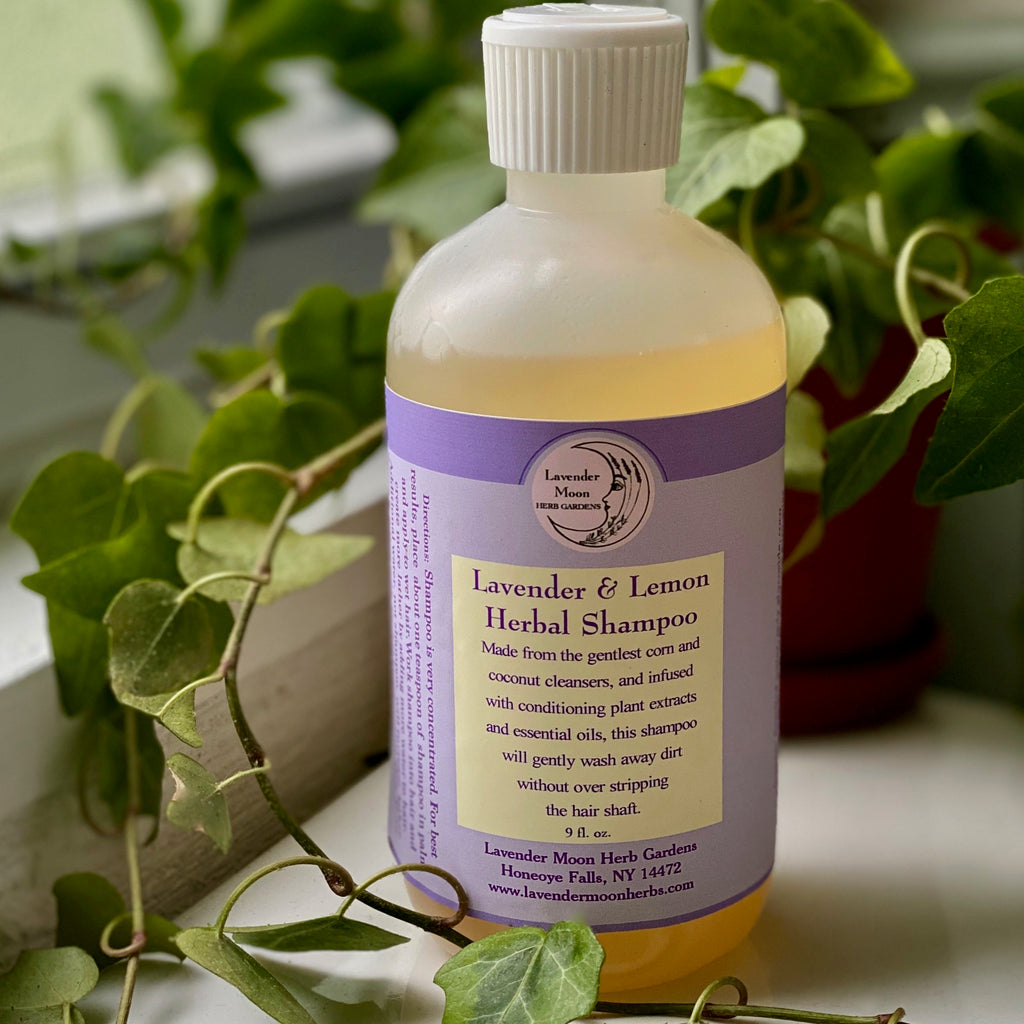 Lavender Lemon Shampoo
We can't keep this product on the shelves! Our Lavender Lemon Shampoo does not contain sodium laurel sulfate! Our herbal formula will not strip the hair of it's natural oils. It is very mild & leaves the hair feeling soft, looking healthy, full of volume & smelling great!
Ingredients: distilled water, decyl polyglucose,coco glucose, aloe vera, xanthum gum,guar gum, herbal extracts of organic burdock, calendula, & chamomile, pro vitamin B5, vegetable glycerine, rice protein, apple cider vinegar, pure essential oils, & phenoxyethanol(<.5% non paraben preservative to inhibit bacteria) 
9oz bottle pictured.